Clinical Analysers
Pointe Scientific's diverse line of analysers is designed specifically for small to medium-sized laboratories.
They combined a high degree of automation, ergonomics, and quality of results, into each one of our efficient and compact systems.
The Pointe 180 collection of analyzers offers a choice of five dependable, time-saving, economical, and proven instruments that will add convenience and efficiency to your laboratory.
With proven performance and applications available for most instruments, switching to Pointe Scientific has never been easier.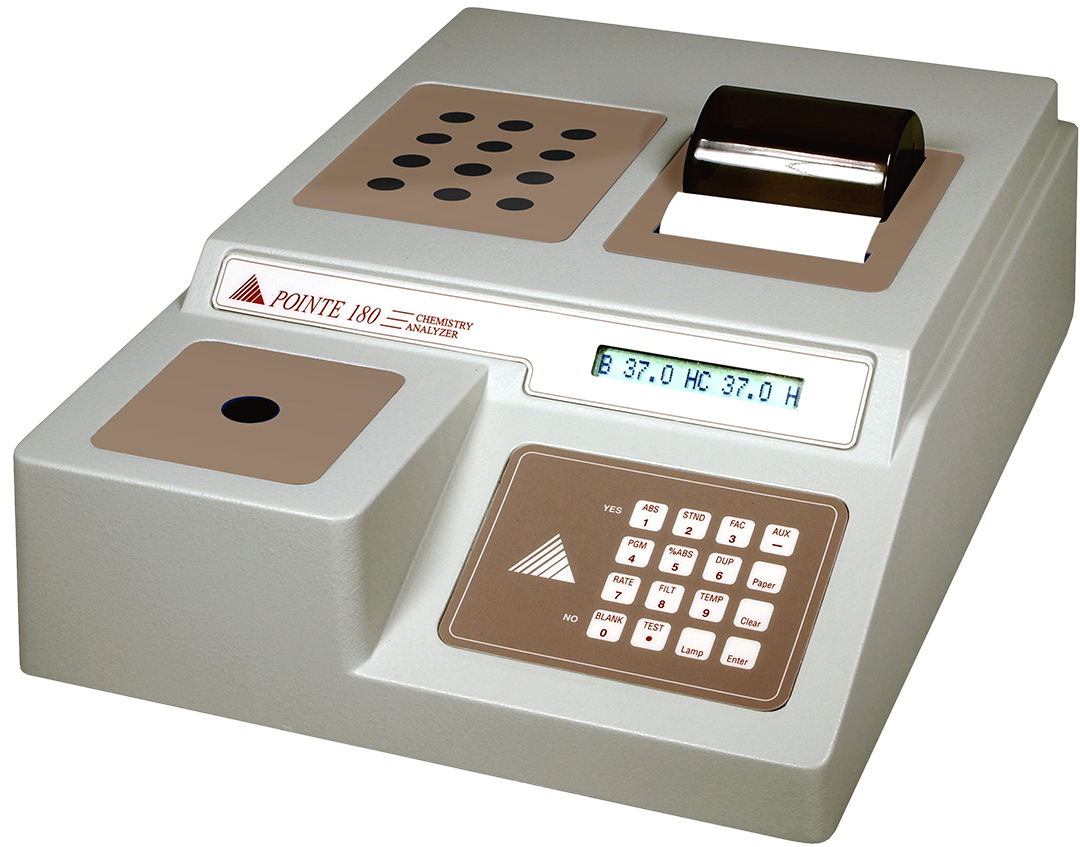 Diagnostic Reagents
We are a major supplier to the UK National Health Service, as we offer a total solution for the important Glucose-6-Phosphate Dehydrogenase (G6PD) assay test.
Our Pointe G6PD test kits are used for measuring the levels of Glucose-6-Phosphate Dehydrogenase (G6PD) enzyme in the blood.
G6PD is important for normal cell function. Without enough G6PD red blood cells break down prematurely, resulting in haemolytic anaemia and reduced oxygen levels to the organs and tissues.
In people with G6PD deficiency, haemolytic anaemia can be triggered by infections, antimalarial drugs, sulphonamides, aspirin and some non–steroidal anti-inflammatory medications. It can also occur after eating fava beans or certain other legumes.
The G6PD test is a simple hospital test that requires a blood sample.
Each Pointe kit provides everything required for carrying out the G6PD test, including controls.
You will also require a spectrophotometer at 340nm wavelength, or a clinical analyser for running each test and normal laboratory equipment.